Working Steps - Tool to Convert OST File to PDF Document
OST File to PDF File Converter is mainly intended to recover the data from corrupted or damaged Outlook OST files and save them into PDF file format. This software has been provided such a user - friendly interface that it can be used easily even by the beginners too.
Follow the below mentioned steps to recover data from your damaged or corrupted OST files without any hassle.
1) Open OST File : -
Click on the open file button present in the top left corner to open the OST file.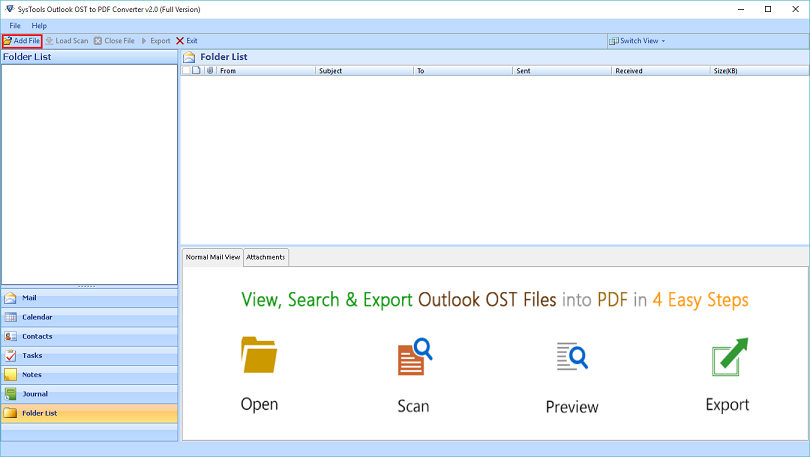 2) BROWSE THE OST FILE : -
After clicking on Add file tab, an open file wi8ndow appears. Browse the location of the OST file you want to convert to PDF.


3) OST Scanning Process Starts : -
At the left bottom of the window, you can see the OST scanning progress.

4) SCAN SUCCESSFUL : -
Then a message appears on the screen informing that the scanning of your OST file is successful.

5) OPEN OST INBOX EMAILS : -
You can click on the folder i.e. the inbox emails you want to open.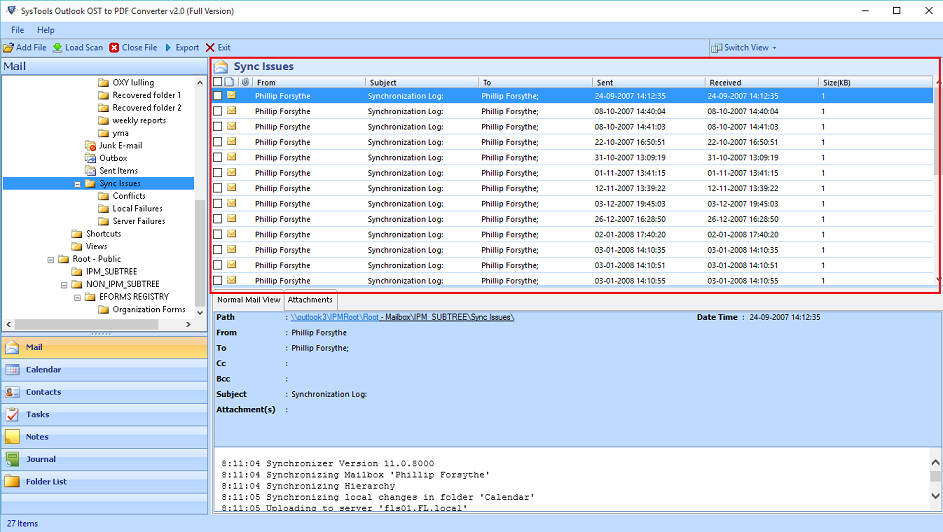 6) SELECT THE OST EMAILS YOU WANT TO OPEN IN PDF : -
Click and select the emails you want to convert to PDF.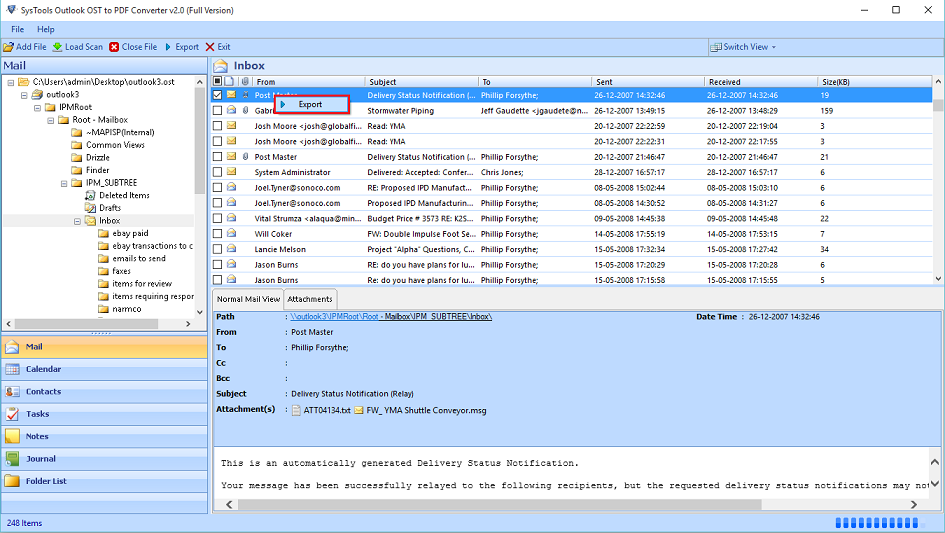 7) Save OST to PDF : -
Click on the Export button to save the selected emails in PDF format.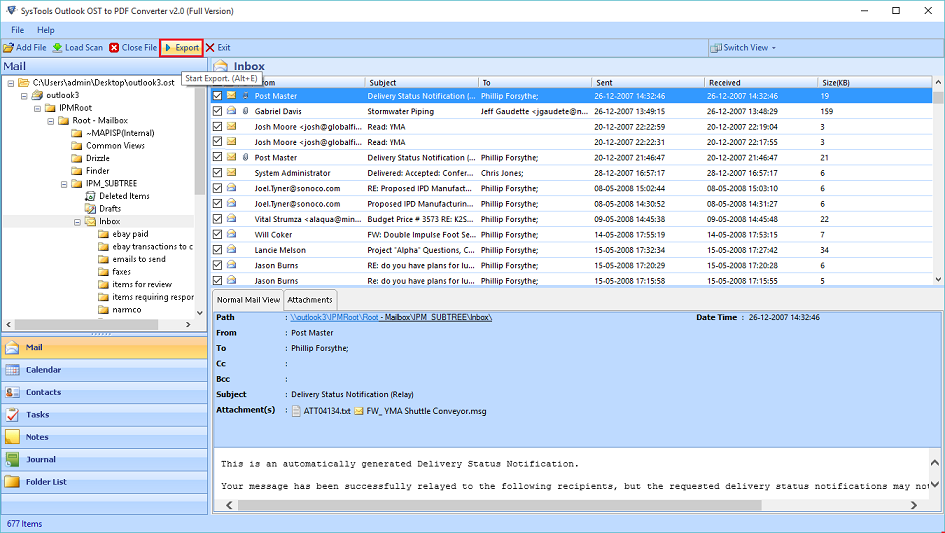 8) SELECT THE DESTINATION FOLDER : -
Browse the destination folder where you want to save your OST file as PDF, choose different option under advanced settings.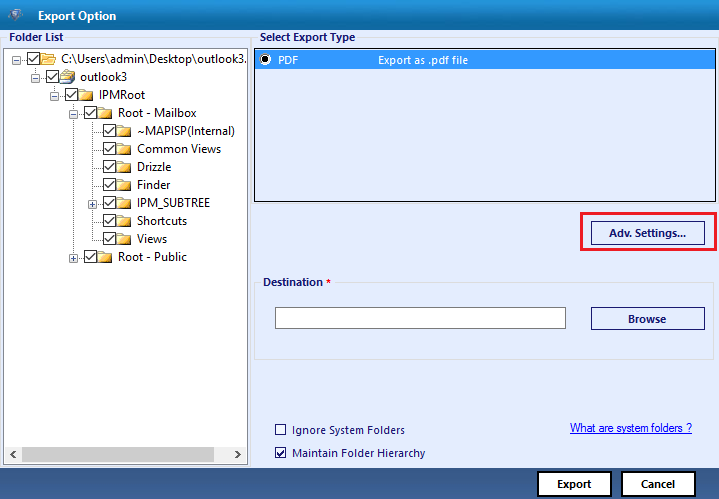 9) OST FILE TO PDF FILE CONVERSION STARTS : -
You can see the progress of OST file getting converted to PDF in the left bottom of the window.