5 Troubleshooting Tips to Help Microsoft Outlook Users
Know How
Microsoft Outlook is one of the popular email client used by millions of client overseas. But many times it has been seen that few errors can make it falter causing loss of time and productivity. Sometimes Outlook errors will stop your work and it might frustrating. This blog describes 5 troubleshooting tips to help Microsoft Outlook users.
1 : Archive Your Data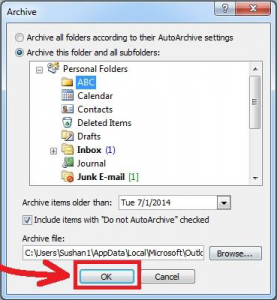 Archiving is the best way to reduce the size of your Outlook data file. Sometimes Outlook misbehaves and might even stop working. Archiving is the best way to saves old data to local machine just by clearing up space on the server. To perform archiving you can follow these step.
"File" Menu » Info » "Mail Box Cleanup Option" » Choose "Archive" from the drop down list.
2 : Delete your current Outlook profile and Build a new one
Deleting the current profile will and building a new one will solve different issues of Outlook. To open the control panel you need to follow the below steps -
Mail » Profile » Delete the profile
To create a new Outlook profile - In Microsoft Windows, click the Start button, and then click Control Panel.
Click User Accounts » click Mail » Mail Setup dialog box » Show Profiles » Add » click OK.
POP account users should backup their data by exporting it. IMAP or Exchange Server account holders need not worry about backing up data.
3 : Check If your Antivirus is Messing with Outlook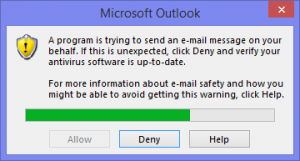 Sometimes Outlook produces an error if your anti virus is messing with Outlook. To fix error of Outlook, you need to disable anti-virus and restart Outlook. This might actually work!
4 : Check your Outlook data file (OST & PST)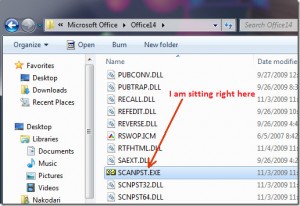 Sometimes corruption issues in OST file is the first fixes you need to try. You can use OST Integrity check tool or Inbox repair tool depending on the version of Outlook to fix and repair OST file. You can locate and run SCANPST.EXE utility to fix and repair corrupted Outlook data file. But if your file is majorly corrupted then use OST Recovery Software to perform all activity.
5 : Open Outlook in Safe Mode and Disable add-ons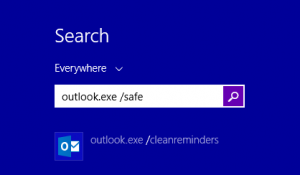 Sometimes unnecessary add-ons might create problems. To open Outlook in safe mode you need to type "Outlook Executable Path » Outlook.exe » safe" in your command prompt. It will improve Outlook performance.
Conclusion
Still Facing Trouble! 5 awesome fixes you could try to fix unknown errors of Outlook 2013, 2010, 2007, 2003, 2002, and 2000. If you are unable to fix error of Outlook then you can relay on Outlook OST Recovery software to fix all issues related to Outlook offline data file.